I was completely baffled the other day when I had a newly reset Surface Pro 4 running Windows 10 and I couldn't get the time to set properly. In Windows 10, the time settings look like this.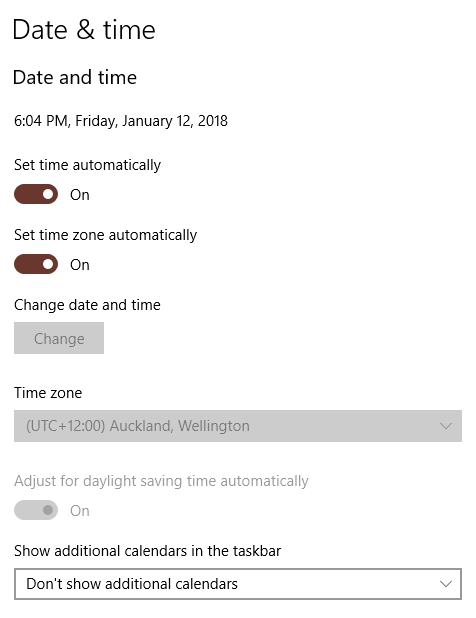 After trying every way I knew how, the time zone simply would NOT stay change to anything other than the Dublin time which meant my Surface Pro 4 always had the wrong time. I tried several things to try and get the time zone changeable, including setting local policy settings, making sure I was an administrator and rebooting many many times. No matter what I tried, it wouldn't stay. I even tried accessing the date and time settings through the old control panel, which looks like this.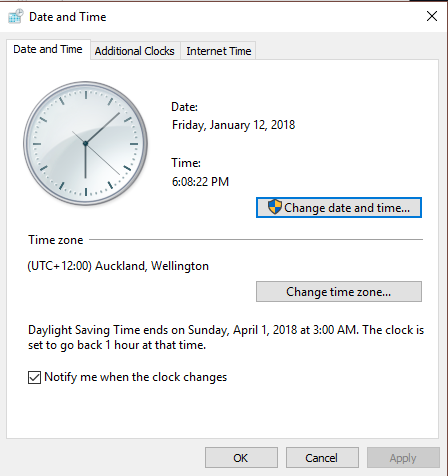 I finally got a clue when I tried to change the time zone, it fired back an actual error message (which the Windows 10 date and time settings did NOT do) and the error message said: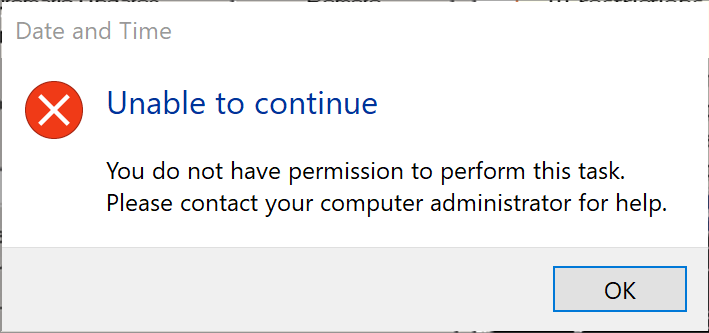 [info_message style="warning"]Unable to continue. You do not have permission to perform this task. Please contact your computer administrator for help.[/info_message]
Alright, now we were on to something. After digging around a bit more I found that inside the Local Security Policy, the Users group had not been added to the security settings for the Change the time zone property. Sure enough, adding Users to this allowed anyone to change the time zone settings and I confirmed this with other Windows 10 computers to determine that this is in fact how it should be. So, without further ado, here are the steps.
Click start and type Local Security Policy to launch the policy editor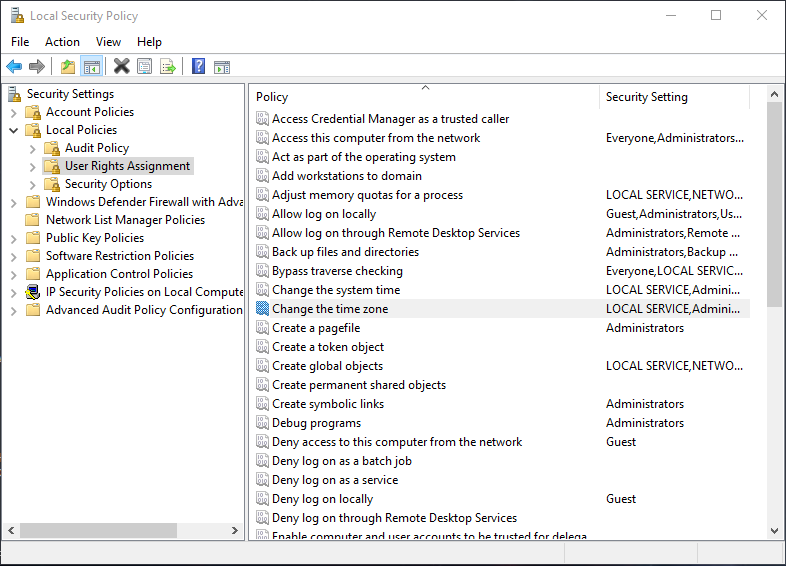 Expand the the menu down the tree of Security Settings > Local Policies > User Rights Assignment, as in the picture above
In the right pane, double click the Change the time zone option and it should look like this (except yours won't have the Users group listed)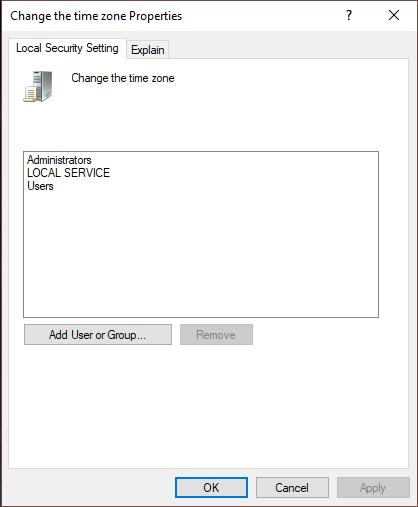 Double click the Add User or Group… box and you will get a dialogue box like this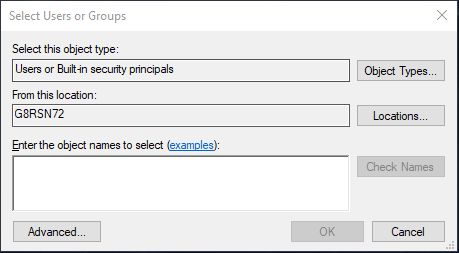 Now for the tricky bit you may miss!
Click on Object Types… and check the box for Groups and click OK, otherwise this next step won't work.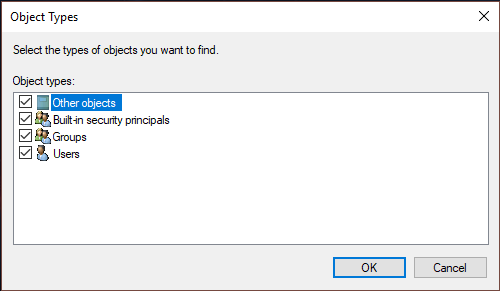 In the Enter the object names to select box, enter the word Users and click OK on the rest of the boxes until they go away.
Reboot the computer
Yes, it's a pain and who knows why it didn't do this out of the box, but it should finally work! Give it a go and let me know if it worked for you.